Posted: Tuesday, June 4, 2013 8:11 AM
---

Voted
BEST
massage therapist in Houston 2012!
Knowing how, what and when to use it; and on what area. is what sets Alexis and Spa Alexis apart
. Some claim they know and are trained, but have little real understanding of massage, injuries, acute, sub acute, chronic pain and working on it and give a mediocre massage. Experience the difference and see for yourself! If you want to be pain free, you first have to have healthy tissue and Alexis can work effectively to help you achieve that.
Your personal and professional life is very important, and so is your health and wellness!
I provide a peaceful safe environment for you to receive professional therapeutic massage therapy so the stress about coming to a new health and wellness studio or me coming to your hotel is considered and I make every effort for you to feel at ease.
I am a
Texas state licensed massage therapist
LMT, certified MMP medical massage practitioner, AMMP advanced medical massage practitioner and a LMTI Licensed Massage Therapy Instructor. I am also a certified level member of ABMP.
Receive only the utmost highest quality therapeutic massage therapy. In superior shape and extremely strong, each massage is specifically design to suite your desired goals and pressure adjusted accordingly!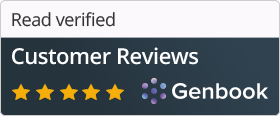 Spa Alexis is designed in a South Beach decor. You will walk into a place that has a peaceful setting where you can retreat, relax and unwind. You will be escaping the daily grind for the time you are here.
The massage clinic is a impeccably clean all white retreat with all white leather furniture, heated table, soft candle light, flowers, hot towels for your hands and feet at no charge, clean soft sheets, clean soft all white towels in the bathroom, full bath and shower facility, Ipod music in the room for your individual selection, open 7 days a week, on line booking for your convenience and more.
I am the owner and the only therapist, only one person is seen at a time, so you have my undivided attention.
Minimal draping to the clients comfort level.
Swedish Massage
Deep Tissue
Combination
Trigger Point
Neuromuscular
Myofascial Release
Sports
Stretching
Postural Distortion Analysis & Assessment
Medical/Orthopedic Massage
Lymphatic Drainage Plus
Acutherapy
Ashiatsu Oriental Bar Therapy
Ashi-Thai
Shiatsu
Thai Massage(on the table)
Medical Massage
Massage Cupping
Energetic Facial Compression Massage
Energetic Foot Reflexology and Foot Bath
Paraffin Bath
Aromatherapy
Spa Treatment Services

Click here to buy a
Gift Certificate
:
https//spaalexis.boomtime.com/lgift
NON SEXUAL! 100% professional services!
Cash, Debit Card, Visa, Master Card, Discover and American Express accepted! Gift certificates available!
By APPOINTMENT ONLY
with
Alexis
Monday through Sunday
Please
BOOK ONLINE
through this link
http://www.genbook.com/bookings/slot/reservation/30075660
or visit my website at
http://www.spaalexis.com
or
call me 832-292-9146
. Most of the time because I stay busy I am in appointments all day so if I don't answer you can leave a message, but the fastest way to get in with me is to book online.
Text's
are accepted as well as
e-mails
but e-mails take longer to answer.
Gift certificates available! Cash, Debit Card, Visa, Master Card, Discover and American Express accepted!
My apologies but all unknown, private and blocked calls will go unanswered due to safety issues! So if your phone is set on private or to block your number, please unblock before calling!
http://www.youtube.com/watch?v=2eeGdrCjMTw
Thank You,
Alexis E Kurtzman LMT LMP MTI MMP
MT108713
MI2371
MA60330731
Spa Alexis Massage & Bodywork
Security Metrics PCI Certified
http://www.spaalexis.com
• Location: Houston, Texas, Houston,Downtown, Uptown,Galleria

• Post ID: 4464903 houston