Posted: Wednesday, January 23, 2013 6:14 PM
---
GET PASSES NOW 
ADMISSION MORE AT THE DOOR!!!
THURSDAY FEB. 14TH
ALL STAR WEEKEND KICK OFF PARTY WITH  JADAKISS, SLIM THUG & SCARFACE
FRIDAY FEB. 15TH
ALL STAR WEEKEND CELEBRATION WITH FABOLOUS, MEEK MILL, DJ DRAMA & DJ QUICKSILVA
SATURDAY FEB 16TH
BIRDMAN CELEBRITY BIRTHDAY BASH WITH DJ CLUE & DJ QUICK SILVA
@
WAREHOUSE LIVE
813 Saint Emanuel Street 
Houston, TX 77003
1 DAY PASS  = $100
2 DAY PASSES = $175
3 DAY PASSES = $220
FOR INFO EMAIL: LEGACIRE@GMAIL.COM
GET YOUR PASSES TODAY NOW
 *****CLICK HERE*****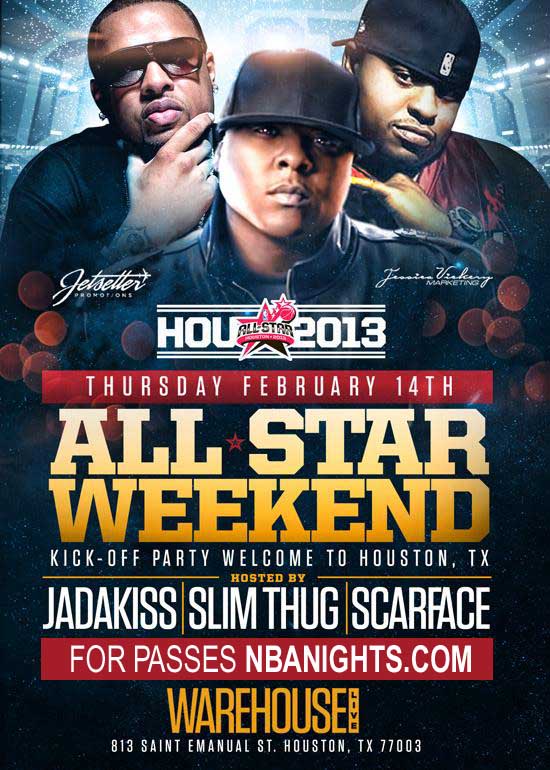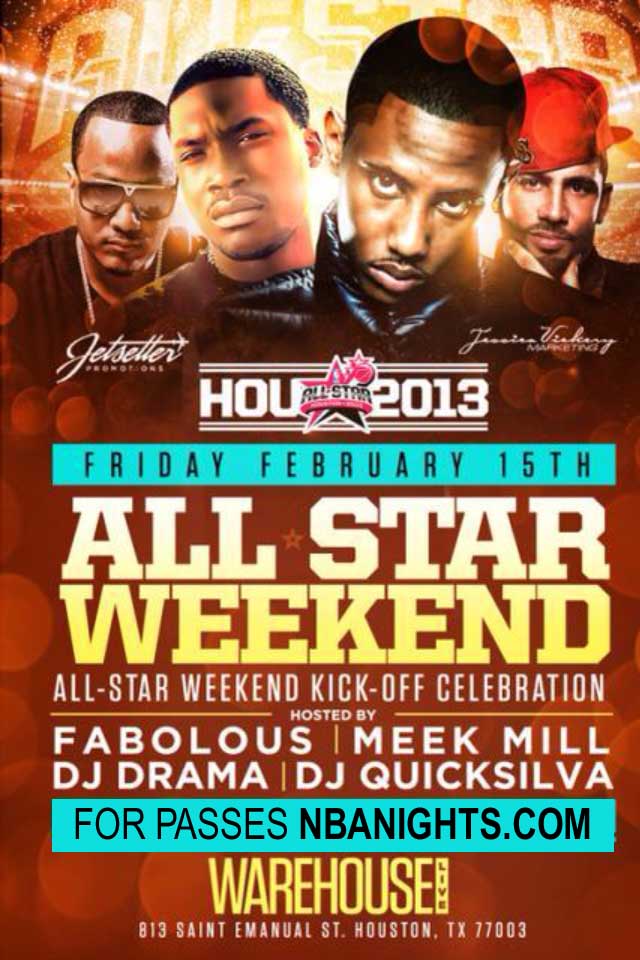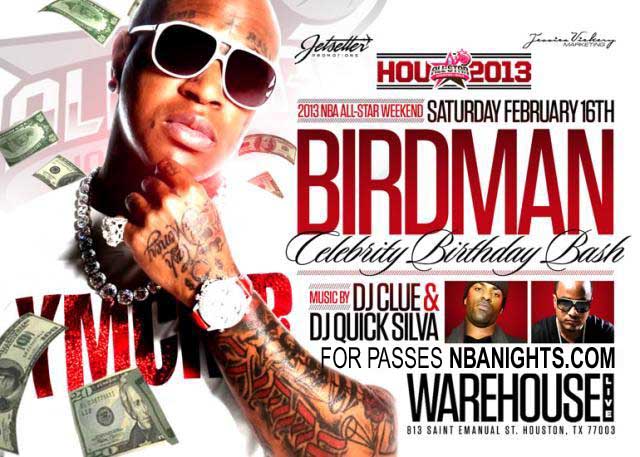 GET LIMITED PASSES NOW BEFORE WE SELL OUT!!!
ADMISSION MORE AT THE DOOR!!!
THURSDAY FEB. 14TH
ALL STAR WEEKEND KICK OFF PARTY WITH  JADAKISS, SLIM THUG & SCARFACE
FRIDAY FEB. 15TH
ALL STAR WEEKEND CELEBRATION WITH FABOLOUS, MEEK MILL, DJ DRAMA & DJ QUICKSILVA
SATURDAY FEB 16TH
BIRDMAN CELEBRITY BIRTHDAY BASH WITH DJ CLUE & DJ QUICK SILVA
@
WAREHOUSE LIVE
813 Saint Emanuel Street 
Houston, TX 77003
1 DAY PASS  = $100
2 DAY PASSES = $175
3 DAY PASSES = $220
FOR INFO EMAIL: LEGACIRE@GMAIL.COM
GET YOUR PASSES TODAY NOW
 *****CLICK HERE*****

813 Saint Emanuel Street, 77003
google map
|
yahoo map
• Location: Houston, WAREHOUSE LIVE

• Post ID: 16473359 houston